CULTURAL REPAIR


Cultural repair, 2021
Black obsidian


Repair is defined as fixing or mending what is broken, torn or damaged. This series of sculptures, conceived as hand-made replicas of different auto-parts, aim to
re-signify what it means to be sacred in modern times. By using obsidian to sculpt disposable objects pertaining to the automobile industry —once an idyllic symbol of development and wellness—, the 6-piece series calls attention to the social and mythical implications of the mineral within Mesoamerican civilizations. The body of work addresses with irony, a fragmented cultural heritage resulting from colonial regimes based on knowledge suppression.

In order to stimulate alternative ways of interpretating the notion of collective memory, Ana has built a robust photographic archive informing an ongoing investigation revolving around the cultural significance of a dying—fossil-fueled—automobile industry. After more than three years of documenting moving vehicles, her selection of auto-parts to be replicated in obsidian is informed by a typological system reflecting different aspects of society through one of its most intimate prosthetics: cars.

Each piece was treated with an extreme level of detail, trying to reproduce every angle and curve of the original items. The accurate precision of reproduction tricks the mind to think of the pieces as some sort of rubber; therefore the pieces are conceived to be touched, manipulated or weighed.







Chevrolet Aveo 08-16
Vw Jetta A2 87-92
Chevy 09-12
Nissan Tsuru 05-17
Vocho Sedan Europa 74 - 00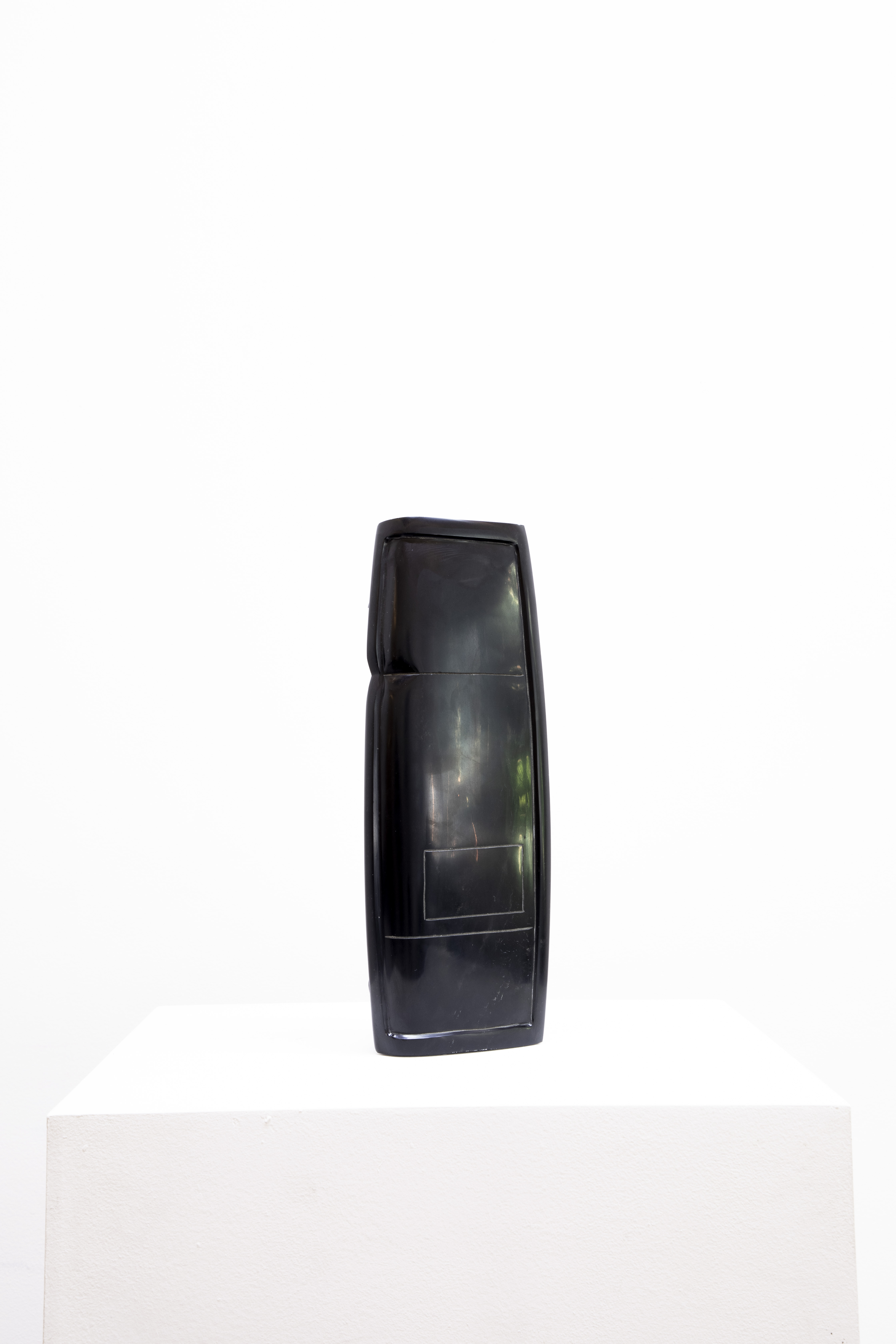 Nissan D21 Pick Up 94